Our Pastor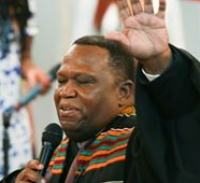 Pastor Nick Taliaferro is a proud native son of Philadelphia where he currently lives and works. He received his primary education in the Philadelphia Public School system, and then continued his studies at Oakwood University, from which he graduated with honors in 1978. Afterwards he attended the Theological Seminary at Andrews University where he completed studies for a Masters degree in Pastoral Ministry (1980).Pastor Taliaferro is a successful media personality, having been the host of a popular radio broadcast in Philadelphia that aired daily for seven years. He has also written for a wide variety of Newspapers and Magazines, and is also a published songwriter and playwright. As a vocalist, he has provided backing vocals with at least 5 Grammy Award-winning artists (e.g. Celine Dion, Michael Bolton, Teddy Pendergrass, et al) as a member of both the Bill Jolly Singers and The Gabriel Hardeman Delegation.
Nick is also a trained Relationship Counselor, having received certifications in both the Marriage Enrichment, and PAIRS (Practical Application of Intimate Relationship Skills) curriculum. Another facet of his community engagement is realized through Parenting and Family Counseling.
Taliaferro served as an assistant to (former) Mayor John F. Street, and in that capacity created two new offices for the City of Philadelphia: The Mayor's Office of Faith-Based Initiatives (2001-2006) and the Mayor's Office for the Reentry of Ex-Offenders (concurrently, 2005-2006). In June 2006 he was appointed by the Philadelphia Commission on Human Relations to serve as its Executive Director, a position he held until June 2008.
Before joining West Philadelphia Seventh-day Adventist church , he held the position of Director of Programming for an educational program aimed at helping Inmates prepare of their return to society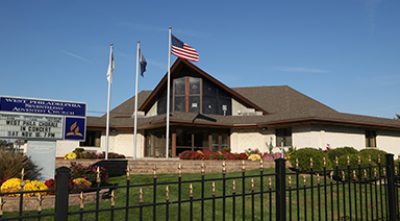 The West Philadelphia Seventh-day Adventist Church was organized under the name, Elmwood First SDA Church on January 24, 1942. Its formation was the result of Bible studies held by Ebenezer members in the homes of people in South West Philadelphia. These studies began as early as 1934. However, the real move to plant a church in this area was made in the summer of 1940. Elder F.B. Slater held a tent meeting at the corner of 84th Street and Bartram Avenue. At the close of the meeting, twelve souls were baptized and a store front was secured on the corner 86th Street and Eastwick Avenue as a meeting place. Here they met regularly along with some other members of Ebenezer SDA church until they were organized in 1942.
The 34 charter members that made up the fledgling church experienced some trying times in their struggle to stay alive during the early days. The fact is that the record shows that in 1947, the membership stood at 19, with only 11 active. But under the leadership of pastors like Elders F.L. Bland, A.V. Pinkney, G.E. Peters, C.D. Brooks and C.L. Brooks, they successfully resisted the idea of disbanding and rejoining the Ebenezer Church.
In 1962, the church purchased a building at 55th Street and Haverford Avenue. Here they experienced a steady growth. In 1976, under the leadership of Elder George Braxton, he immediately started to build a church, so that the congregation could continue to grow. Under his strong leadership, the present building was erected, and now the membership stands at over 700.